Sizzling Steak Special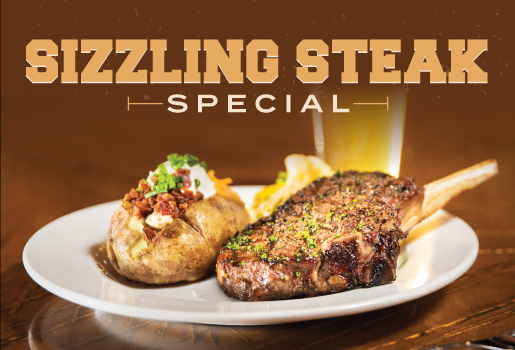 Hear that sizzle? That's the sound of our delicious bone-in ribeye dinner* now on special for only $28 at all Sierra Golds and SG Bar.
Management reserves all rights. See bar host for details. *Thoroughly cooking food of animal origin, including but not limited to beef, eggs, fish, lamb, milk, poultry, or shellstock reduces the risk of foodborne illness. Young children, the elderly and individuals with certain health conditions may be at a higher risk if these foods are consumed raw or undercooked.