VGK WATCH PARTIES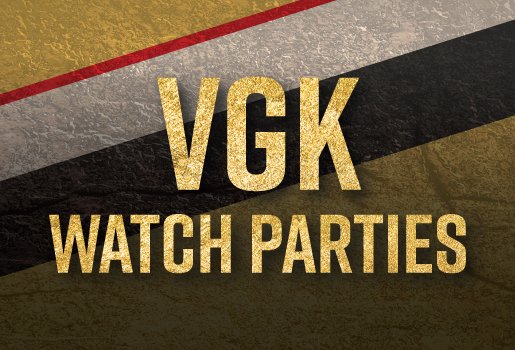 As a proud partner of the Vegas Golden Knights, we invite you to join us at one of our VGK watch parties!
Enjoy $12 beer pitchers of Coors Light, Miller Lite, Bud Light, or Michelob Ultra or $14 beer pitchers of Blue Moon, Firestone Walker 805, Heineken, or Modelo.
Need something a little stronger?
We've got Jameson & Jameson Orange shots and cocktail for $6, Pink Whitney shots for $5 and Green Tea shots for $7.
Bring your appetite and chow down on our Pub Classic Sliders for $10.
Click below for specific tavern information for each game.
NOVEMBER 22 • 6:30PM
VGK vs. Dallas
Sierra Gold
Warm Springs & Stephanie - 702.547.0142
JANUARY 4 • 6:30PM
VGK vs. Florida
SG Bar
Flamingo & 215 - 702.320.4700
JANUARY 23 • 6:30PM
VGK vs. New York
Sierra Gold
S. Jones & 215 - 702.221.4120
MARCH 12 • 6:30PM
VGK vs. Seattle
SG Bar
Flamingo & 215 - 702.320.4700
Sierra Gold
S. Jones & 215 - 702.221.4120